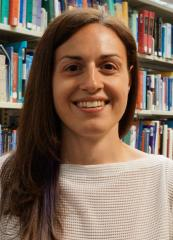 Claire de Oliveira
Claire de Oliveira is a Reader in Health Economics at the Centre for Health Economics and the Hull York Medical School at the University of York. In addition, she is a Health Economist at the Centre for Addiction and Mental Health (CAMH) in Toronto, Ontario, an Associate Professor (status only) at the Institute of Health Policy, Management and Evaluation at the University of Toronto, and an Adjunct Scientist at ICES. Her main areas of research are in health economics and health services research applied to mental health and child health. Part of her program of research focuses on the role of mental health among high-cost patients, quality of care among patients with severe mental illness, and health and wellbeing among children.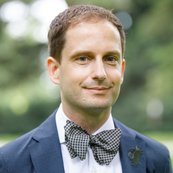 Frank Schilbach
Frank Schilbach is an Associate Professor of Economics at the Massachusetts Institute of Technology. His research focuses on the intersection of behavioral and development economics. Frank's primary research examines previously neglected correlates of poverty, including substance abuse, physical pain, sleep deprivation, and depression. He seeks to understand the role of these factors in the lives of the poor by studying their impacts on cognitive function, decision-making, and worker productivity. Frank also studies the generation and diffusion of information about optimal agricultural inputs in sub-Saharan Africa.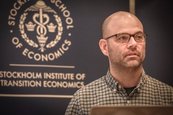 Scott Cuningham
Scott Cunningham  is a professor of economics at Baylor University. He studies a number of topics at the intersection of crime and risky behavior. He is particularly interested in the effects of technology and policy on sex work. Scott loves his family, friends, and students, HBO TV, causal inference and Kanye West. Check out his free online textbook, "Causal Inference: the Mixtape" (with accompanying Spotify playlist). His research has been published in the Review of Economic Studies, Journal of Urban Economics, Health Economics, and several other journals in economics and health. He is also the recipient of several grants including the Robert Wood Johnson Foundation and co-editor at the International Journal of Drug Policy.