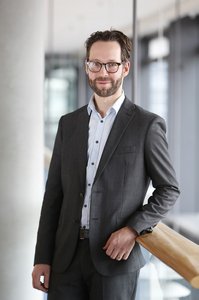 Director
Jun.-Prof.
Daniel
Kühnle
Room:

WST-C. 09.15

Phone:

Fax:

Email:

Homepage:
Bio:
Daniel Kühnle ist seit Oktober 2019 Juniorprofessor (mit tenure track) für Arbeitsmarkt- und Gesundheitsökonomik an der UDE.
Zuvor studierte er Politics and Economics an der University of Leeds und Development Economics and Policy an der University of Manchester. Während seines Studiums verbrachte Daniel Kühnle ein Erasmus Studienjahr an der Universität Lund in Schweden. Im Anschluss arbeitete er von 2009 bis 2011 als wissenschaftlicher Mitarbeiter am Melbourne Institute of Applied Economic and Social Research in Australien. Zwischen 2011 und 2014 absolvierte er seine Promotion an der FAU Erlangen Nürnberg, an der er im Anschluss als Post-Doc bis zu seiner Ernennung als Juniorprofessor an der UDE tätig war. Zwischen 2011 und 2017 hat Daniel Kühnle mehrere Forschungsaufenthalte an den Universitäten Melbourne, Sydney, Northwestern und Boston verbracht.
Daniel Kühnle forscht in den Bereichen der angewandten Arbeitsmarkt- und Gesundheitsökonomik mit einem starken Bezug auf die belastbare Identifikation kausaler Effekte. Seine aktuellen Forschungsprojekte beschäftigen sich insbesondere mit den mikroökonomischen Determinanten von Gesundheit, den Folgen von Elternschaft am Arbeitsmarkt, und der Evaluation von Politikmaßnahmen in der Arbeitsmarkt- und Gesundheitsökonomik. Seine Forschung stellt Daniel Kühnle regelmäßig auf nationalen und internationalen Konferenzen vor.