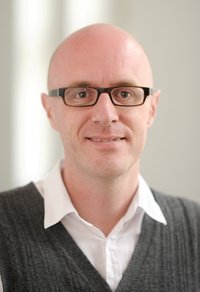 Director
Prof.

Martin

Karlsson

,

Ph.D.
Room:

WST-C.09.16

Phone:

Email:

Homepage:
Bio:
Martin Karlsson is Professor of Economics of the University of Duisburg-Essen since 2012. Before taking up his current position at the Chair of Health Economics in Essen, Martin has been working at the Technische Universität Darmstadt (2009-2012), at the University of Oslo (2009-2016) at the University of Oxford (2006-2009) and at Cass Business School in London (2005-2006). Martin received his doctoral degree from the European University Institute in 2007. Beside his work at the Chair of Health Economics, Martin is a Research Fellow of IZA, a Guest Professor at the University of Gothenburg and Director of CINCH, a national centre for research on health economics. Martin regularly organises international academic conferences on different current topics within health economics, and he participates in various international research collaborations. 
Curriculum Vitae as PDF
Fields of Research:
Professor Karlsson hat eine breit gefächerte Forschungsagenda in der Gesundheitsökonomik. Seine frühere Arbeit hat sich vor allem mit den ökonomischen Aspekten der Alterspflege, mit den Effekten des Krankengeldes auf Fehlzeiten, sowie mit den Auswirkungen ökonomischer Ungleichheiten auf die Gesundheit auseinandergesetzt. Seine aktuellen Forschungsinteressen umfassen zudem die Analyse von Informationsasymmetrien in der privaten Krankenversicherung, Alterung und Alterspflege sowie die Auswirkungen von Gesundheitsinterventionen im frühen Lebensalter auf sozioökonomische und gesundheitliche Entwicklungen im weiteren Lebensverlauf. Professor Karlsson hat in führenden Fachzeitschriften publiziert wie zum Beispiel das Journal of the European Economic Association, das Journal of Health Economics, The Economic Journal, the Journal of Public Economics und the Journal of Applied Econometrics.